Directions & Lodging
Hotel Information
Stay-2-Play!
Due to housing complications last year we will be requiring a stay-2-play. Teams attending that are in need of sleeping rooms are required to book all reservations through this housing tool and have a minimum of 75% of your roster's sleeping rooms booked to be in compliance with the tournament stay-2-play policy. Should you have circumstances that prevent you from booking through this housing tool, please contact House My Team for further assistance. Reservations must be made in the tournament block in order to count towards your requirement.

Tips for Guests
Hotels fill up VERY quickly due to the popularity of this soccer tournament and peak tourism season in Duluth. Make reservations as soon as possible.
When making your reservation, be sure to book through House my Team (information above).
Reservations should be made individually by each family.
Lake Superior Open Helpful Area Information
Field Information
Arlington Complex (Arl): 601 S. Arlington Ave
Duluth East High School (EHS): 301 N. 40th Ave E
Jean Duluth Complex (JD): 4951 Jean Duluth Road
Stebner Park:  4860 Maple Grove Rd. Hermantown, MN
Ordean Middle School (Ordean): 2900 E. 4th St (field behind school)
Field Maps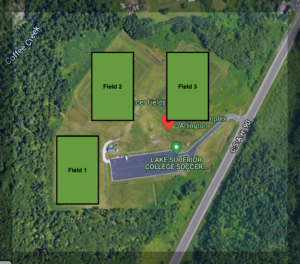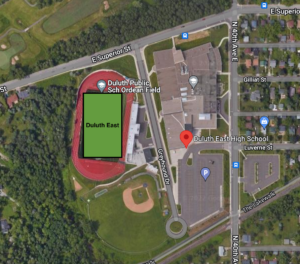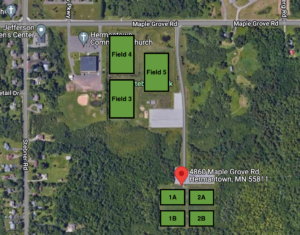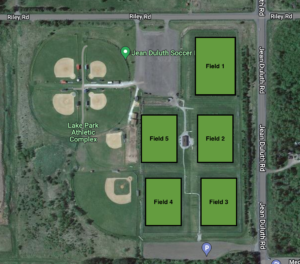 Driving Directions
From Jean Duluth Fields to Arlington Fields:
Turn right on Jean Duluth Rd, at the stop sign Jean Duluth Rd becomes Snively, follow Snively to lights, turn left on Woodland Ave, immediately get into right lane, turn right on Arrowhead Rd, go to fourth set of lights, turn left, go to lights, cross Central Entrance, go 0.5 miles, entrance to soccer fields is on your right
OR Turn right on Jean Duluth Rd, turn right at Martin Rd, turn left at Rice Lake Rd, Rice Lake becomes Arlington, follow to Central Entrance, cross Central Entrance, go 0.5 miles, entrance to soccer fields is on your right
From Arlington Fields to Jean Duluth Fields:
Turn left on Arlington, go to the second set of lights, turn right on Arrowhead Rd, go to the fourth set of lights, turn left on Woodland Ave, immediately get into right lane, turn right on Snively, follow Snively which becomes Jean Duluth Rd for 3.5 miles to Jean Duluth Fields
Restaurants & Places of Interest