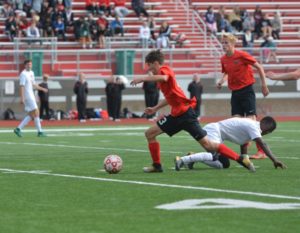 Duluth East Boys Soccer
SCHEDULE 2023
TeamSnap Name: Duluth East Boys Soccer
Top 40: Practice & Game Schedule 2023
Top 40: Game Schedule Only 2023
B & C Team: Practice and Game Schedule 2023
B & C Team: Game Schedule Only 2023
Please Note
The practice and game schedules are projected schedules for the Top 40 and B/C Teams. These schedules are subject to change based on coaches discretion, conflicts, weather, and/or facility availability. There is potential for additional games to get added at a later date for the JV and B/C teams.
CANCELLATIONS
Please note this is when we have reserved time, but the head coach may cancel a practice or practices due to conflicts or to give the players rest. Communication will come from the head coach.
INTERESTED IN VOLUNTEERING? 
For volunteer availability and information please inquire with the booster club members. 
ORDER GREYHOUND APPAREL ONLINE
Details to come.