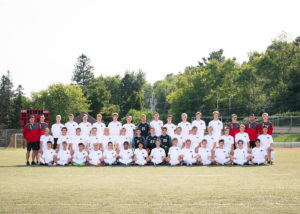 Teams
BOYS SOCCER ROSTERS 2021: 
JV/Varsity 2021: DULUTH EAST BOYS SOCCER ROSTER 2020
B/C Teams 2021: 
Thank you to all players who tried out this year. Players who did not make the JV/Varsity team or the B/C team, we encourage you all to continue to practice and play through the season and hope to see you next season.
GREYHOUND NATION – Thursday, August 19th 6:00 PM – Duluth East Auditorium
PARENT MEETING – Thursday, August 19th 7:15 PM – South Side of Gym
Players who were selected for the teams are encouraged to have at least one parent from their household attend the above meetings. These meetings will cover information regarding the season and eligibility and booster club information. Please remember to bring your check books. JV/Varsity players and parents should attend both Greyhound Nation and the Parent Meeting to follow. B/C players and parents should attend the Parent Meeting only.
TEAM HANDBOOK
For team explanations, individual grade level expectations, team rules and the tryout/team selection process please refer to the handbook:
Duluth East Boys Soccer Handbook 2019
FORMS
JV/Varsity: East Online Athletic Registration