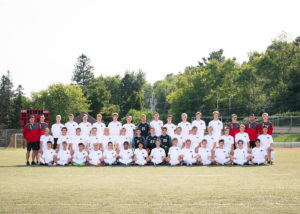 Teams
BOYS SOCCER ROSTERS 2021: 
Top 40 & B/C Team Rosters 2021: Click Here
Thank you to all players who tried out this year. Players who did not make the JV/Varsity team or the B/C team, we encourage you all to continue to practice and play through the season and hope to see you next season.
PARENT MEETING – Wednesday, August 18th 6:00 PM – Ordean East Middle School
This meeting will cover information regarding the season, eligibility and booster club information. Please remember to bring your check books to pay booster club fees. JV/Varsity and B/C players and parents should attend this meeting.
TEAM HANDBOOK
For team explanations, individual grade level expectations, team rules and the tryout/team selection process please refer to the handbook:
Duluth East Boys Soccer Handbook 2019
FORMS
JV/Varsity: East Online Athletic Registration
B/C Team: B/C Club Registration